Granite, Marble & Quartz Countertops
Along with laminate countertops, Norm's Bargain Barn also offers a variety of solid surface countertops such as Granite, Marble and Quartz tops. Please see the information below regarding some of the different types of countertops available at Norm's.
---
Granite Countertops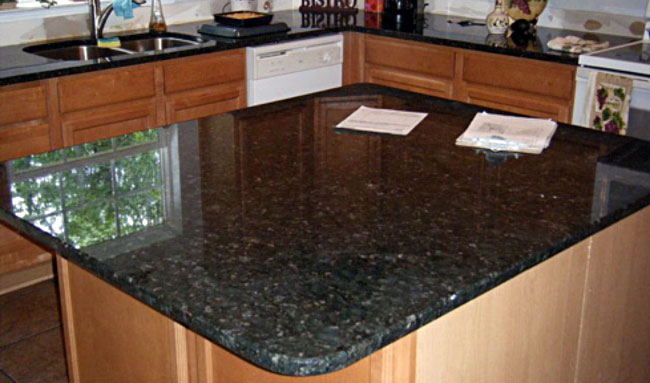 Granite is a natural stone that has been used throughout history as a building material. It is comprised of Feldspar and Quartz with a mix of other large minerals. It is heat, scratch and stain resistant and requires very little maintenance. Granite comes in polished, honed or brushed finishes.
In order to keep your granite countertops in top shape, they must be sealed every 1-2 years.
---
Marble Countertops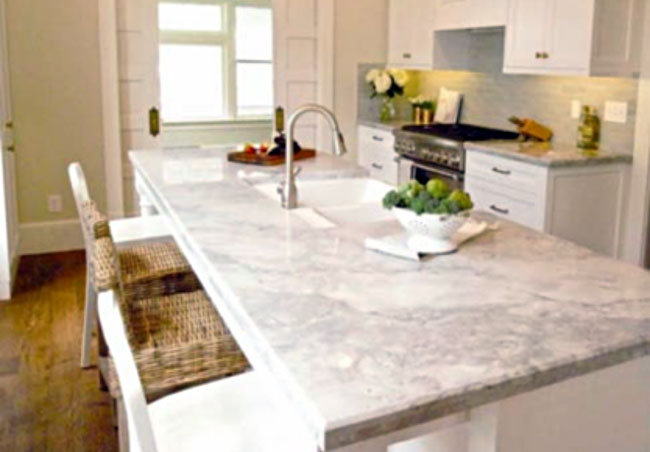 Marble is a natural stone formed from limestone. Marble is known for its classic, timeless beauty and has a (white) brightness not found in other stones. It is naturally cool, and does not conduct heat very well. Marble is a "soft" stone that can be scratched or etched (especially by acidic food), and is also prone to stains.
---
Quartz Countertops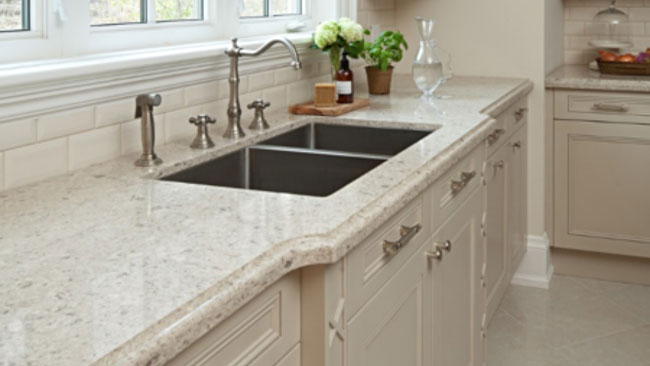 Quartz is one of the hardest materials in the world, making it a popular choice for countertops. It is stain- and heat-resistant, making it more durable and long lasting than granite. Since it is man made from approximately 95% ground natural quartz and 5% polymer resin, the color and pattern possibilities are limitless. The non-porous quality of quartz also makes it highly resistant to mold and bacteria.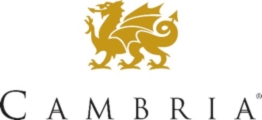 CAMBRIA QUARTZ® offers the natural beauty you demand. Once thought impossible for quartz, the color, depth, clarity and natural variation found in Cambria designs are equaled only by how it performs. They offer a palette of more than 120 trend-setting designs, the most exceptional selection in the world. Plus all of their designs share the same price, making it easier to change your mind as you experiment with deign.
Click here to view Cambria Quartz Products »
---