Quick Ship Formica® Countertops
In addition to Norm's In Stock laminate countertops, we also offer a variety of Quick Ship Formica® in the following finishes shown below. There are a total of 10 different finishes to choose from, which allows you more variety to find the perfect countertop fit for your kitchen. Whether you are placing a special order, or choosing a countertop from our stock collection, Quick Ship Formica tops are usually available within 5 to 12 business days so you can avoid longer ship times.
Visit CCK Countertop's Website to learn more »
---
In addition to our 10 Quick Ship Laminate colors, we have a wide selection of special order finishes as well. Please see the available brands available below.
FORMICA® Laminate
FORMICA® Laminate offers a broader range of looks than ever before. Transform your spaces with modern laminates that are as beautiful as they are durable. Mix and match solids, graphic patterns and finishes and achieve the look you want for any design challenge or budget. As the world's largest manufacturer of High Pressure Laminate (HPL), Formica is the leading provider of branded, designed surfacing solutions worldwide.
Visit the FORMICA Website to learn more »
---
WILSONART® Laminate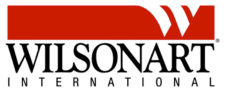 WILSONART® Laminates offer high-quality, innovative surfacing products that surpass the expectations without sacrificing the future of our planet. With Wilsonart's standard, premium and high definition laminates, you can choose from the most popular colors and patterns in a hard-working reliable surface. Their revolutionary laminates are available with decorative edge options that forever eliminate the dreaded brown seam line. – See more at:
Visit the WILSONART website to learn more »
---
Come visit our Shiloh, IL or Fenton, MO showroom today to see these countertops on display. Click here for directions »